round-up 9 Healthy Vegan Breakfast Ideas! these are my favorite fruit nice cream, vegan french toast, overnight oats and breakfast cookie recipes!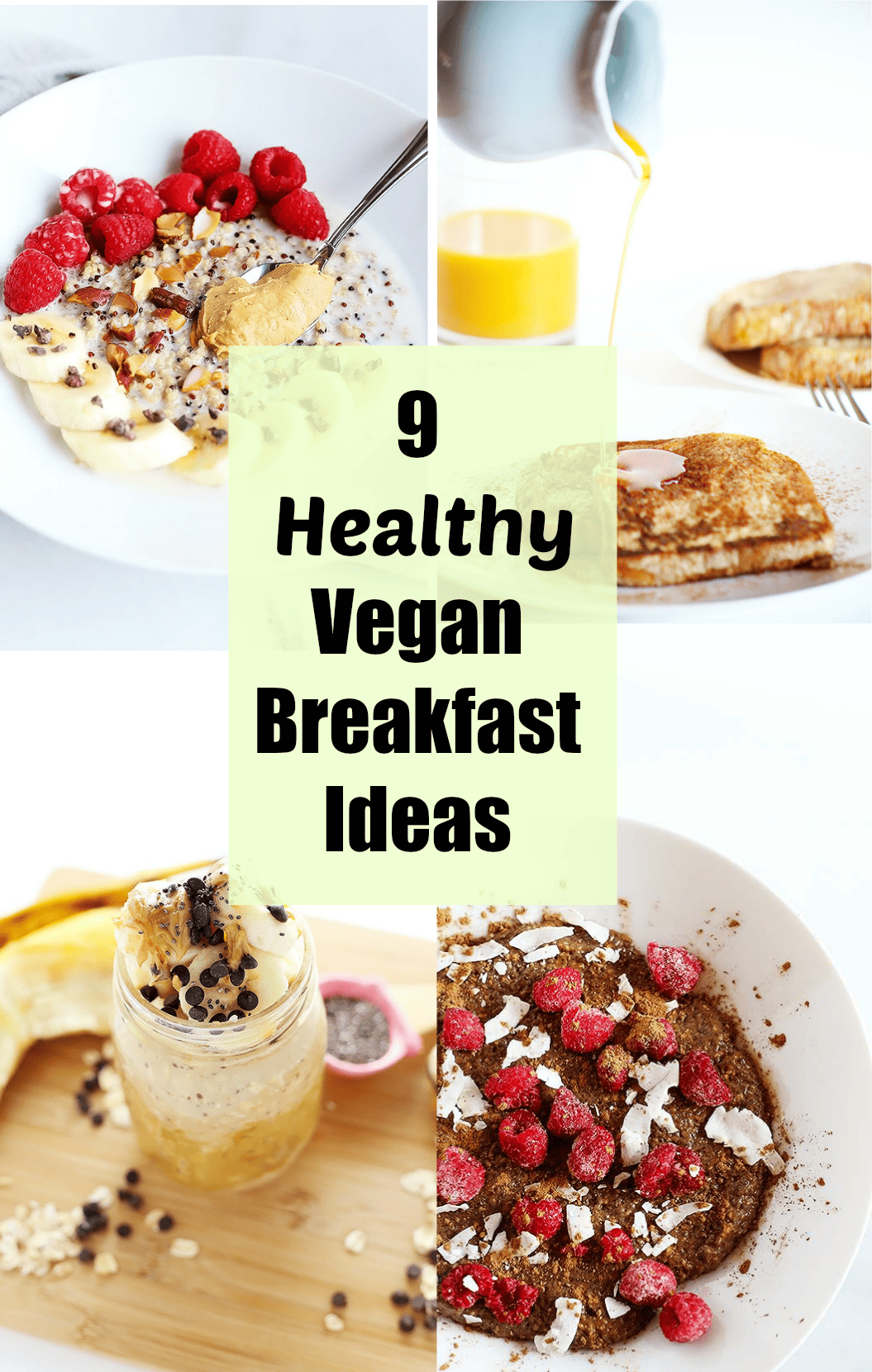 I have another round-up for you! I really like round-ups because it's kind of a reminder of old recipes that may have been forgotten about!
I'm not sure if you're like me but I bookmark, save pictures, PIN SO many recipes and often I forget them! so that's why round-ups are really nice (at least I think) because it's like hey, remember you were gonna try me?! HA 😉
I promise there won't be too many of them, unless you like them? comment below and let me know?!
but today we are going to look at my 9 favorite healthy vegan breakfast ideas!!! so let's get right to it!
you can also check out ALL the breakfasts on the blog here for more ideas!
or PIN this for later! 😉
this Raspberry Nicecream is my FAVORITE! it is one of the most pinned recipes on the blog! and I can TOTALLY see why ... it's PINK...and you know I love BRIGHT food! 😉 and ya know, it's super creamy and cold and such a GREAT summer breakfast! it's like ice cream for breakfast!
PB&J Nice Cream with Rawnola Y-U-M!!! who doesn't love PB&J sandwiches? if you don't love them then I don't know what to say... you are SO missing out! but you might like this healthy "ice cream" version!!! you can check out this video I made on how to make the RAWNOLA for topping on it too... the rawnola also makes a great snack on it's own! 😉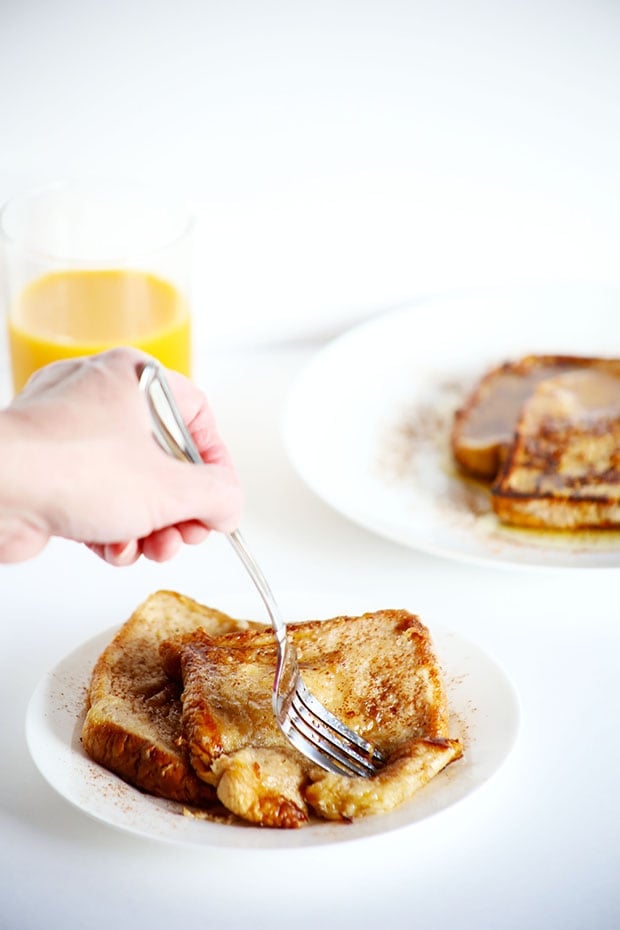 Healthy Vegan Cinnamon French Toast straight up comfort food! warm, soft and delicious with a cinnamon aroma! best Sunday breakfast or brunch eva! 😉
Chocolate Chia Superfood Breakfast this is a serious SUPERFOOD breakfast! packed with Chia seeds which if you read my post you know they are ridiculously healthy for you! 😉  and who doesn't love chocolate ANY time of the day!!!
Healthy Easy Energy Balls BEST grab and go breakfast or snack eva! p.s. these are SO addicting you are gonna eat like 5 at a time! peanut butter and chocolate chips is there anything better?! (if you're like me, you will gladly eat a spoon of PB with choc chips on it) 😉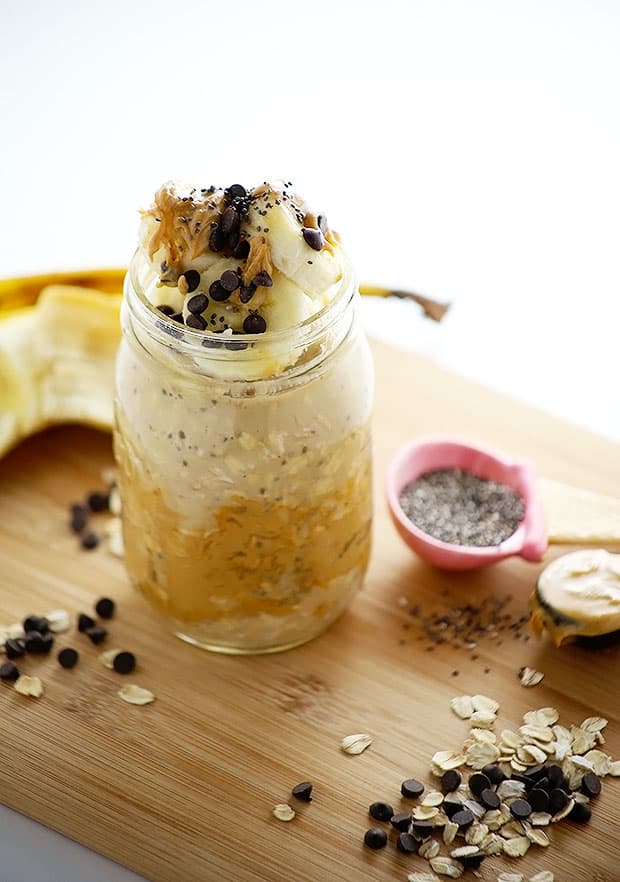 Peanut Butter Overnight Oats!  FAVORITE!!! I know I say that a lot especially anything that has peanut butter and chocolate! but seriously this is SO easy and I don't always eat it for breakfast either, a lot of times I will make a big batch like 2-3 times the serving amount and I will leave it in the fridge for snacking on over the weekends!!!
be sure to watch the video so you can get the nice PB action to scrape off the side of the jar!!! 😉
Chocolate Banana Walnut Breakfast Cookie cookies for breakky all day long!!! and don't forget the huge smear (is that a word?) of peanut butter!!! so much love for this cookie! one tip though, it's a small batch because I wouldn't keep them for more than 1 or 2 days because with bananas in there they don't stay fresh very long! other than that they are ahhh-mazing! 😉 try them!
This 5 Ingredient Quinoa Superfood Breakfast Bowl this and the one below has been my go-to lately! I'm normally all about smoothies but this past couple weeks I have been wanting more filling and food like breakfasts! so these two are my go-to!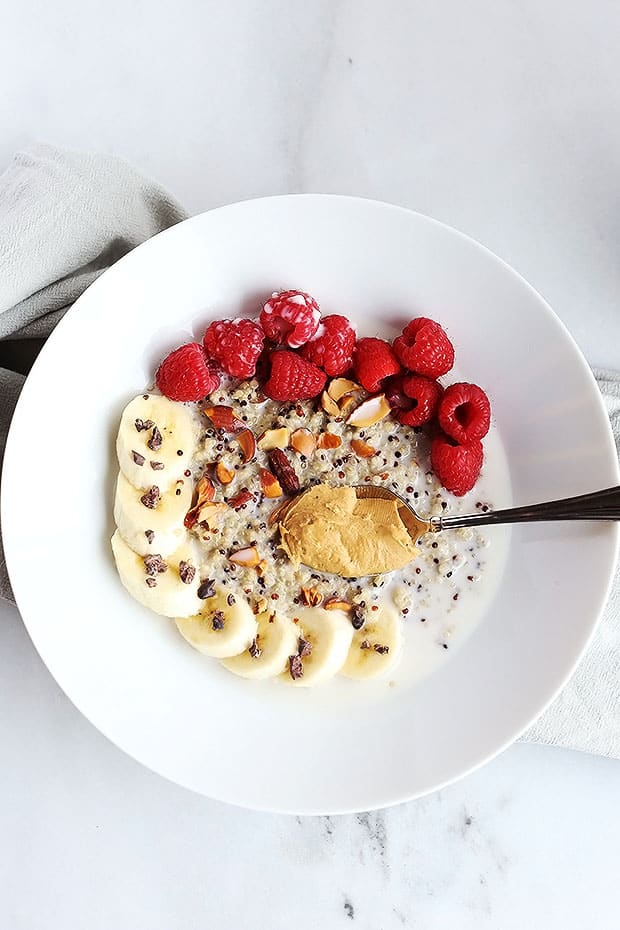 This 7 ingredient superfood quinoa breakfast bowl  has everything you need! 😉 creamy peanut butter and crunchy cacao chips and almond over some soft oatmeal like quinoa and fresh fruit! perfect combo!!!
I hope you liked this round-up and maybe got some new breakfast ideas! let me know if you like these round-ups or not?!?!?!?!
 let's keep in touch too on TwoRaspberries, Facebook, Twitter, and Pinterest! 
want to PIN this for later? click here
and don't forget to sign up for email updates (drop your email in the box below!) 
************************************
************************************