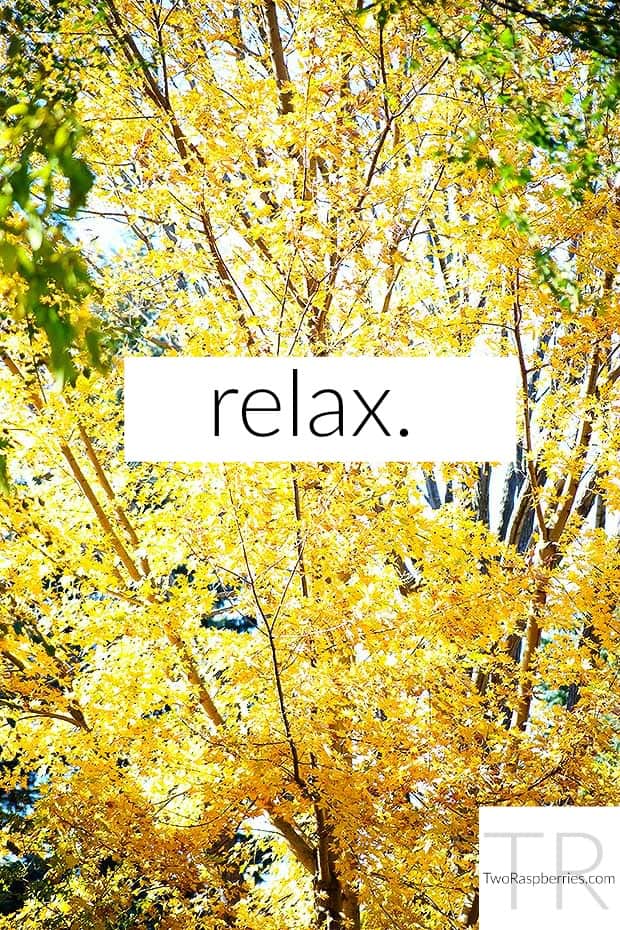 relax.
"take time to do what makes your soul happy" - unknown
Relaxing is ESSENTIAL to your health, doing what makes you feel alive and rejuvenated keeps your body + mind + spirit HAPPY.
meditation or walking is my favorite form of relaxing.  It is calming and it reconnects me to what is actually important in life.
material things are not what brings happiness, sure maybe short lived temporary bursts of excitement but it doesn't give you deep down contentment with yourself or your life.
Relaxing can bring you back to your true self and in this world sometimes that is extremely hard.
if your struggling to be happy, find joy, contentment, what you really want out of life, decrease anxious-ness, live in the present, enjoy the beauty of life or find your purpose... the list could go on and on...
if that's you, (or even if that's not you) FIND TIME TO RELAX even if it's only 5 minutes per day, meditate, walk, take a bubble bath what ever relaxes you... while relaxing focus on your BREATH and nothing else... repeat to yourself "breathe in and breathe out" (that helps me block out my thoughts)  and see if you notice a difference after a week... are you more calm? happy? peaceful?
just try it.
relax.