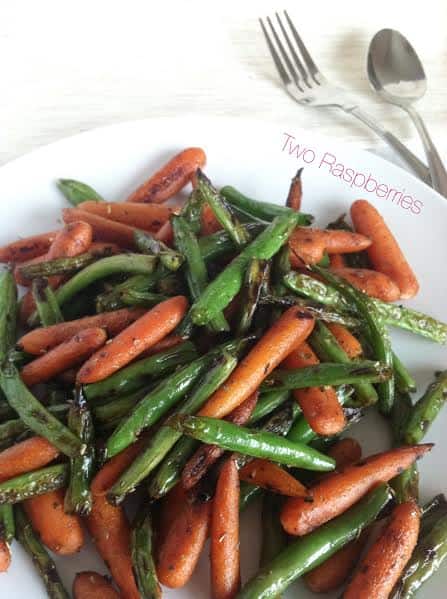 hey hey hey everyone!!!
I'm getting all healthy on you with these Sauteed Veggies 😉
SO my day today was a little hectic! ... my dad smashed his hand in a press at work today :-/ ... I (well my mom and I both) spent about 8 hours at the hospital waiting for him to go into surgery and get out, I would share pictures with you all BUT this is not a place where you want to see pictures like that... kinda gross looking!
and then also more news! I know I'm full of news lately... ya'll are going to think I'm boring when things calm down and I have no news HAHAHA!
Nick got a new job! he was extremely stressed and not happy with where he was working and long story short he is still doing the same thing diesel mechanic but he is only required to work 40 hours (over time is OPTIONAL) and where he is at now it's not exactly optional it's like 55-60 hours and that's just a really tough job to work that many hours... so this will be nice for him (and me+pupperz cause then he will be home more)
so he stars the new job Dec.29th! yay!
anyways onnn to this SUPER SIMPLE Healthy side dish or meal!
OK so seriously these are SO easy, literally throwing veggies in a frying pan and stirring every so often until they are cooked! YAY for healthy food 😉
plus I made a bunch extra so I could eat this for 2 more days after I made it, pop in the microwave and ya got yummy veggies ready-to-go!
don't forget to follow us on:
and sign up for our email updates (link in the sidebar)
Print
Sauteed Veggies Vegan Gluten Free Soy Free
Sauteed Veggies Vegan Gluten Free Soy Free
Author: Two Raspberries
Prep Time:

5 mins

Cook Time:

45 mins

Total Time:

50 mins
- 1 12 oz bag of baby carrots
- 1 12 oz bag of pre-trimmed green beans (if not trimmed then you can trim the tips yourself)
- 2 tablespoon Extra Virgin Olive Oil
- 1 tablespoon Italian seasoning
Instructions
spray a large skillet pan with non-stick cooking spray
on medium to high heat put your carrots and green beans into the pan and add 1 tablespoon olive oil and let them saute, frequently stirring for about 45 minutes OR until soft...
once veggies are thoroughly cooked turn the heat OFF and add your other tablespoon of olive oil and Italian seasoning and mix well
place in a serving dish and enjoy!
Notes
easy customization, add other veggies if you would like to 😉