This homemade Pumpkin Lentil Soup is easy and super hearty packed with carrots, potatoes and full of fresh flavors! Vegan and gluten free.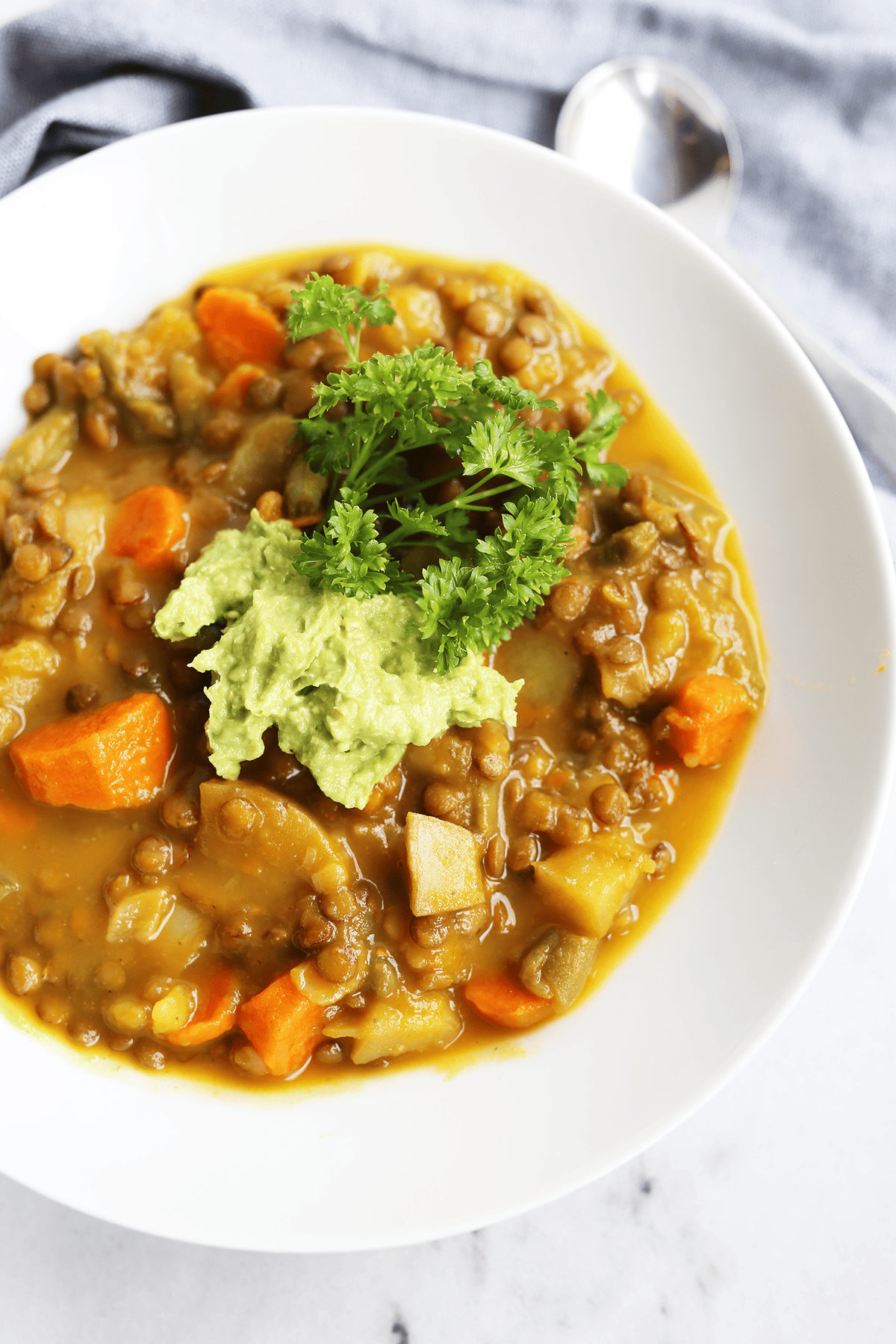 Ya'll this soup is super yum and so easy! You know I love a good recipe that's no fuss and has simple clean ingredients that you probably already have most of in your kitchen. I know I haven't been doing much "food" recipes lately and I'm super sorry for that, it's been hard to get in any kind of actual cooking recently with life ya know… lots of changes and adjustments with Nick's job and just haven't had a lot of daylight time to cook a recipe and picture it right away… the baking is super easy because I can bake at night and picture in the mornings.
Anyways, sorry for the lack of fresh clean food recipes, I'm trying to get more of those out to ya' I have a few more already planned and they'll be popping up between all the sweets. Thanks to each and everyone of you for your support I truly appreciate every single one of you!
Nowww on to the recipe: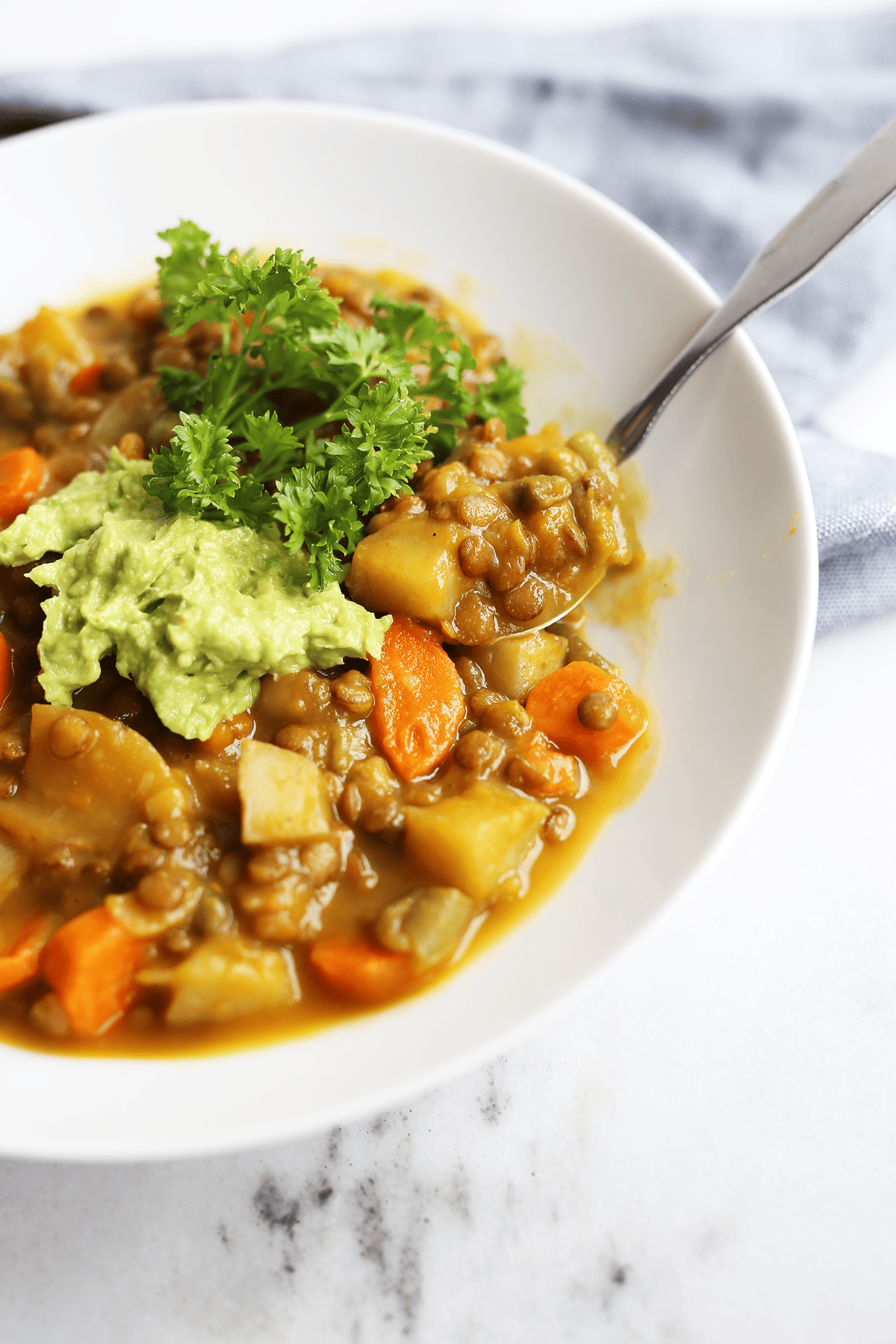 RECIPE RUNDOWN on this Pumpkin Lentil Soup:
Flavor- yummy and perfect for those who love a good vegetable soup but like it to be a little more filling with some lentils.
Texture- lots of texture, firm lentils give a filling hearty texture while the potatoes and carrots give it a homemade stew type of texture.
Ease of making- simple! Chop and drop right into the pot.
Ease of clean up- couldn't be any easier, 1 pot clean up!
TIPS for making: This recipe is actually quite simple, the only tip I would say is just watch to see when it's 75% done so you can add in those lentils at the end!
Customization: Switch up the veggies, add peppers, add beans, broccoli literally anything you think would be good just chop and drop them right into the pot!
Additional notes: It's a simple soup so add in other veggies you have on hand! You can also meal prep and put portions in a freezer safe container and freeze for 1-2 months, to re-heat simply microwave (if in a microwave safe container) or put in the fridge overnight or countertop for a few hours and re-heat on the stove.
More Recipes like this: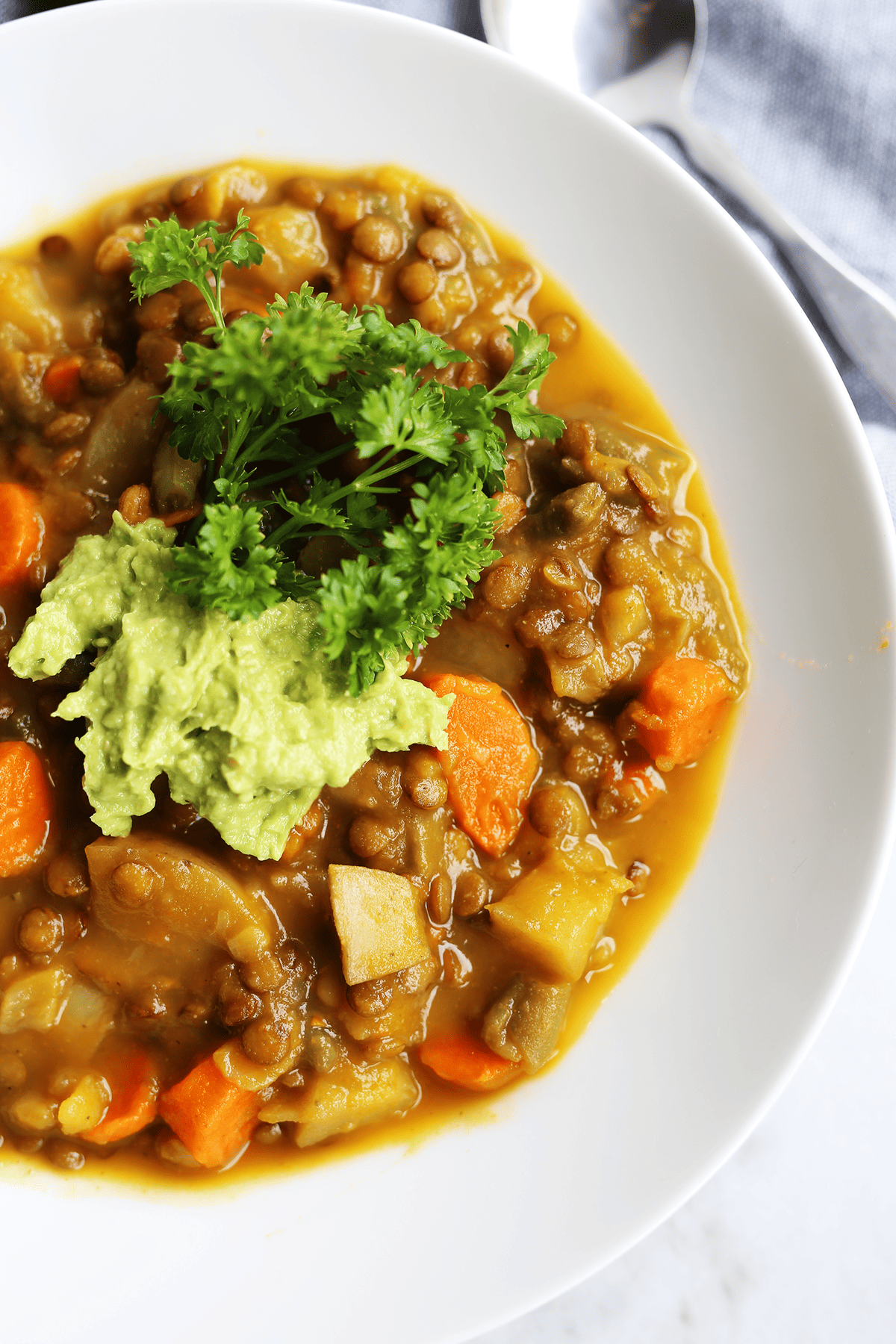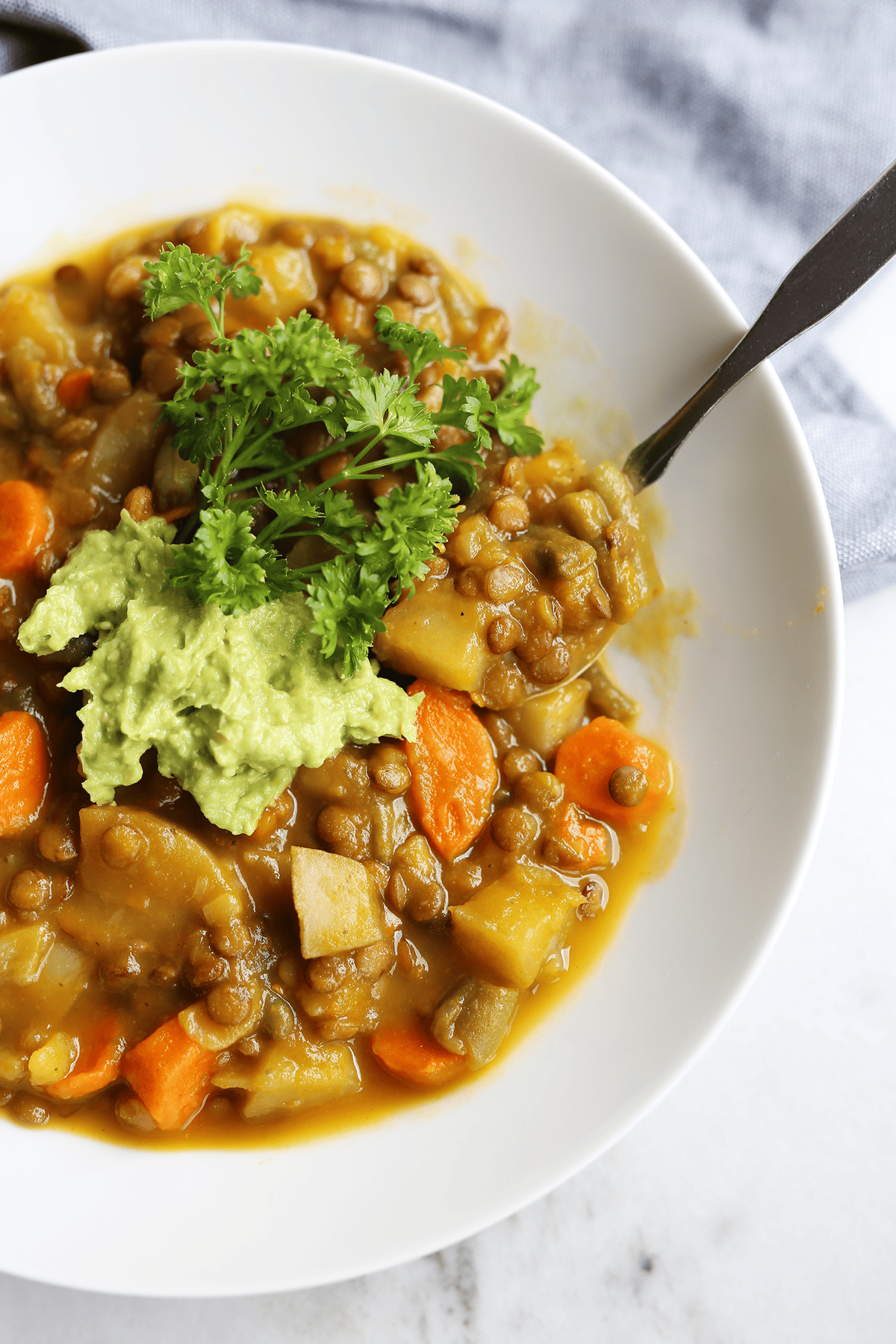 Print
Pumpkin Lentil Soup
This homemade Pumpkin Lentil Soup is easy and super hearty packed with carrots, potatoes and full of fresh flavors! Vegan and gluten free.
Author: tworaspberries
Prep Time:

14

Cook Time:

41

Total Time:

55 minutes

Yield:

2

1

x
Category:

soup

Method:

stovetop
¾ cup sprouted lentils // I use Tru Roots brand
½ cup pumpkin puree // plain! NOT pie filling
3 cups low sodium or no salt vegetable broth
2-3 cups water // depending on desired consistency, can always add more later
1 large carrot // washed, peeled, chopped
¾ cup green beans
2 medium yellow potatoes // washed and chopped
½ cup chopped onion
Salt and pepper to taste
½ tsp each onion and garlic powder
TOP WITH:
Mashed avocado
Parsley leaves
Vegan sour cream optional
Vegan shredded cheese optional
Instructions
In a large pot add all the ingredients and boil until 75% done (about 26 minutes) carrots and potatoes should be slightly firm when you poke them with a fork.
Add lentils at this point and reduce to medium heat and continue boiling for 5 minutes and then place a lid on the pot and turn heat off, let sit for another 10 minutes until done.
Notes
I used sprouted lentils as stated, if you do not use sprouted res then you want to soak them the night before OR put them in sooner because they will take longer to cook.
Store leftovers in a sealed container in the fridge for 3-4 days or freeze 1-2 months
Keywords: lentil, soup, easy, vegan, gluten free, detox, carrots, potatoes