Healthy Chocolate Date Sauce is a naturally sweet indulgent chocolate sauce, for topping on nice cream, dipping fruit, or anything else! Only 3 ingredients!
Happy Monday friends! Today I am comin' at ya' with a super dooper healthy chocolate sauce that I think you are going to LOVE and be pleasantly surprised at how much it tastes like the not-so-healthy chocolate sauce!
So, summer officially starts 1 week from today and I have a super yummy treat coming your way that is going to use this decadent chocolate sauce, trust me you don't want to miss it! 😉
On a slightly different note, what are your plans for this summer? We have started our garden (I'll try and post pictures soon or an update) does anyone else have a garden?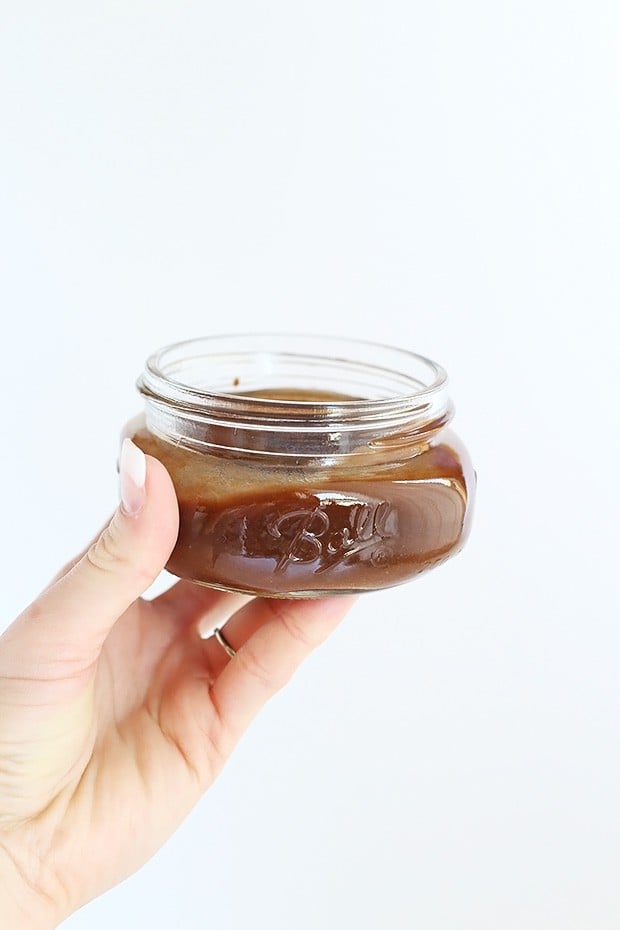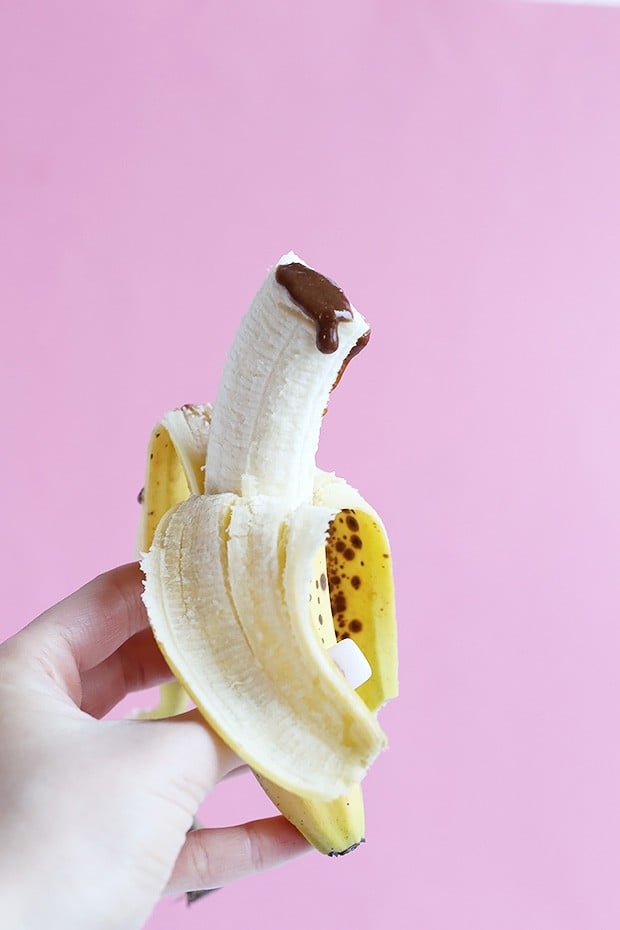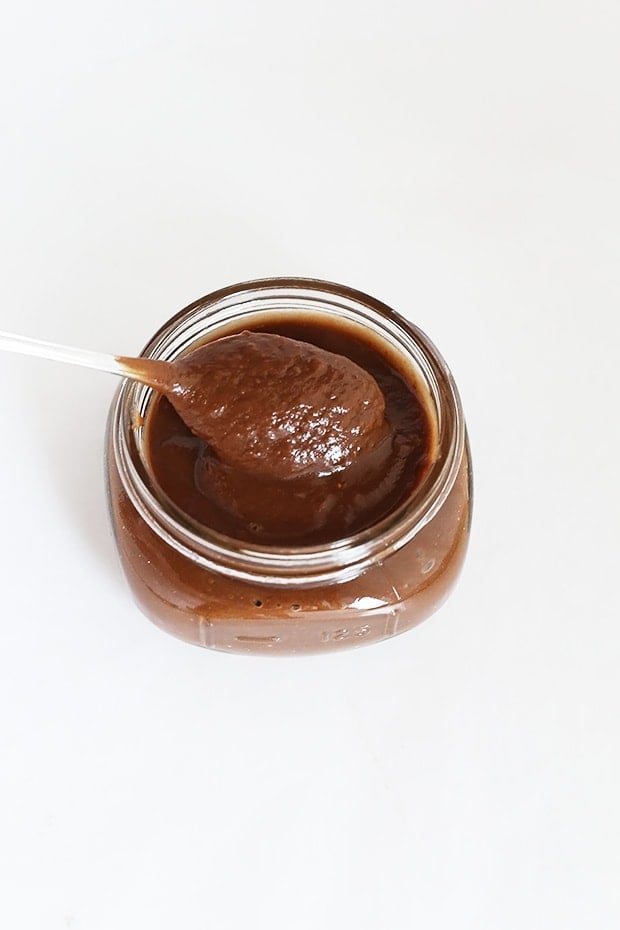 Ok moving on…
You may have already seen a chocolate sauce like this before, I guess it's pretty popular among raw foodies, personally I first seen this in a yummy looking raw smore from Megan Elizabeth on youtube and I hadn't tried it until now!!!  I can't believe I waited SO long I have been missing out! So I had to share it with you all so that you can indulge in this healthy yummy sauce too, it would be SO wrong of me to not share it! 😉
So here's how it goes, for this chocolate sauce you just blend up three things, pitted medjool dates, coco powder and water! How simple?! And you would not believe how amazing it tastes.
(you can sub. raw cacao powder or carob powder if you want)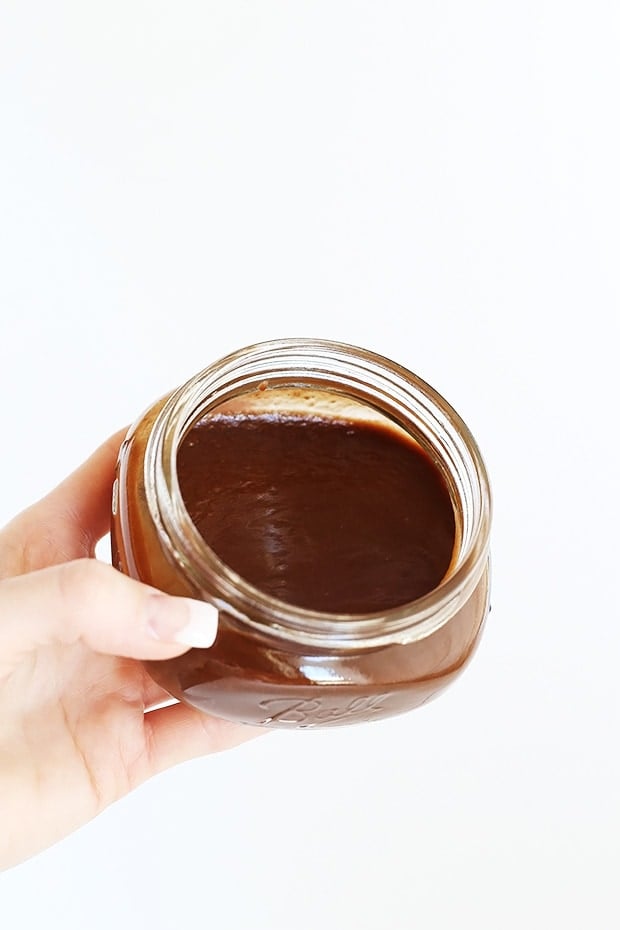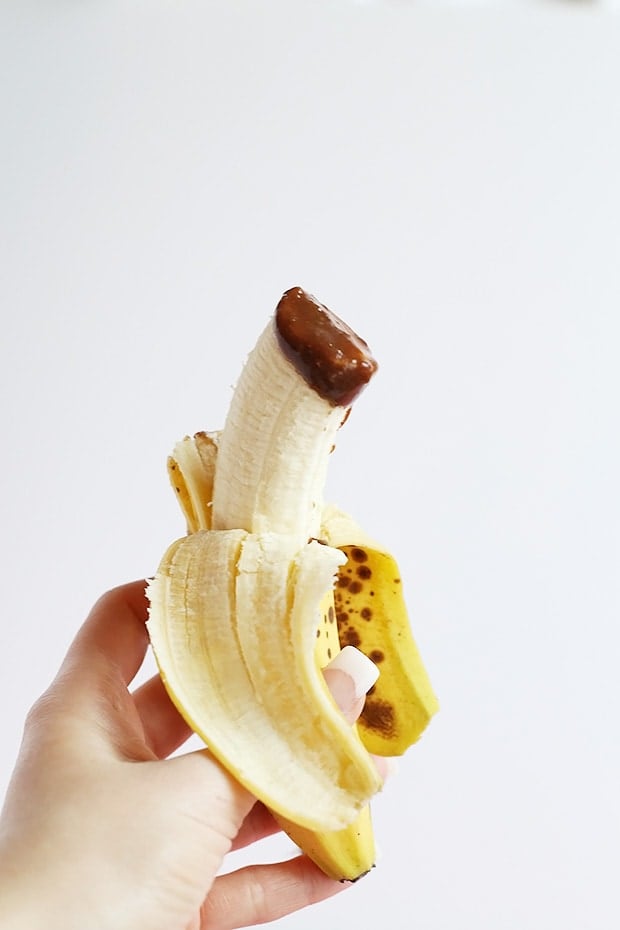 It's sugary and sweet, creamy and smooth, healthy but indulgent and just what your sweet tooth needs!
You can use this as a topping for nice cream, or even dip your fruits like strawberries or bananas in this sauce! You are going to be addicted…I know I am! 😉
side note: (check out this Blueberry Nice Cream with Chocolate Date Sauce!)  😉
How would you use this chocolate sauce?!
If you try this sauce snap a pic and tag me on social media I love seeing what you make! Also comment and rate it below I appreciate it SO much! 😉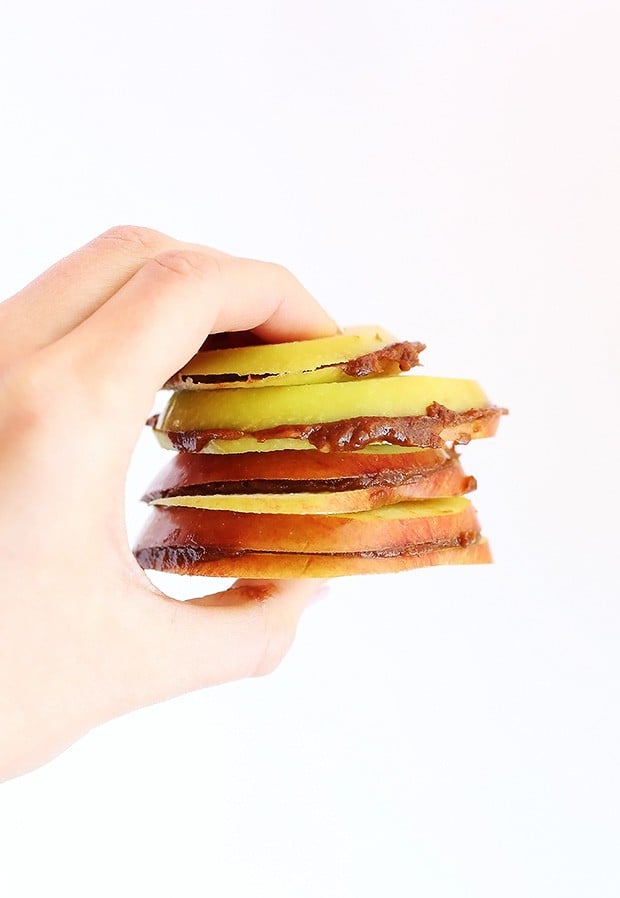 NOTE: for picture of apple sliced above I used LESS water than the recipe calls for so it would be a thick consistency! you could also do apple sliced to dip in the sauce!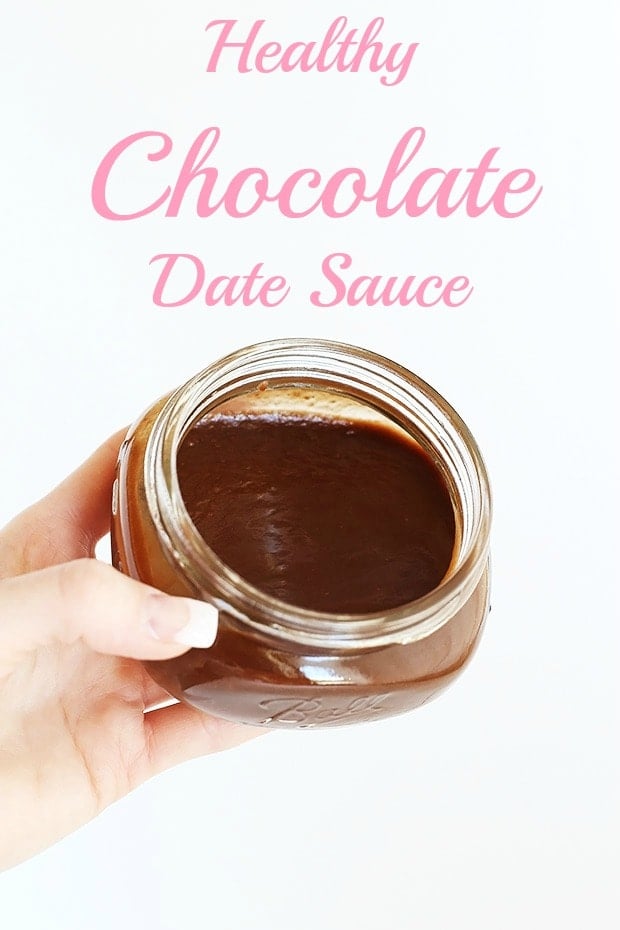 I hope you give this a try and let me know what you think!
Leave a comment and a rating if you do try this!
Also take a pic and tag us on social media!
 let's keep in touch too on TwoRaspberries, Facebook, Twitter, and Pinterest! 
want to PIN this for later? click here
and don't forget to sign up for email updates (drop your email in the box below!) 
***********************************
Print
Healthy Chocolate Date Sauce
Healthy Chocolate Date Sauce is a naturally sweet indulgent chocolate sauce, for topping on nice cream, dipping fruit, or anything else! Only 3 ingredients!
Author: TwoRaspberries
Prep Time:

5 mins

Total Time:

5 mins

Yield:

8 oz.

Category:

snack/breakfast/dip/dessert
- 6-7 pitted medjool dates
- 1 cup water
- 1 tablespoon cocoa powder (or raw cacao powder or carob powder)
Instructions
Place everything into a mini food processor and blend until creamy and smooth!
Delicious on nice cream or dipping fruit in like apples, bananas, strawberries or raspberries!
Makes about 8 oz.
Notes
*** you can adjust the thickness by adding more or less water/dates
...if it's too runny ad a couple more dates and if it's too thick add a little more water!
adjust to your desire!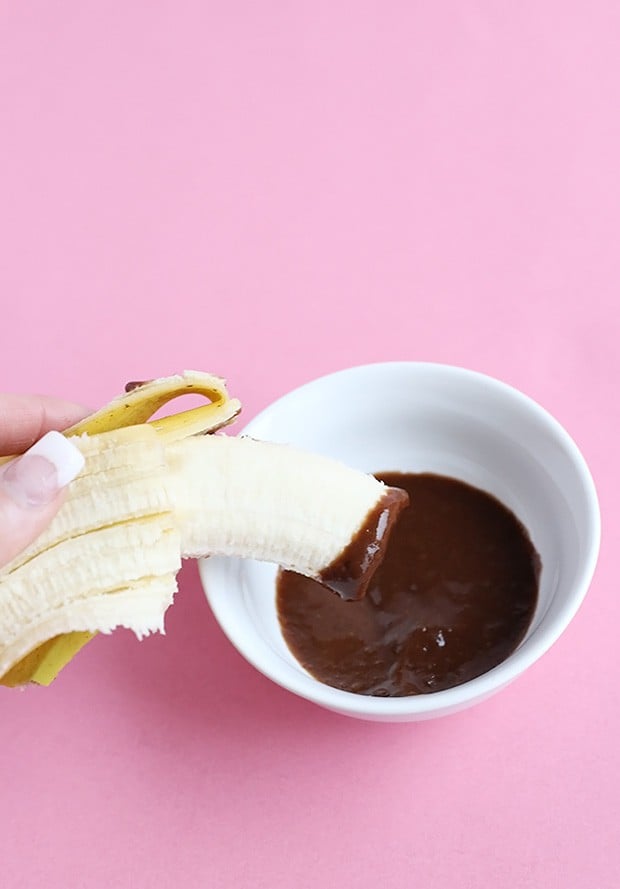 YUM sweet + delicious + chocolaty!