I hope you enjoyed this video of these Healthy Vegan Lunch Ideas of EASY Sandwiches!
Sandwiches are a really great portable way to pack lunches for school or work and they definitely do not need to be un-healthy, these ones are packed with vitamins + minerals + antioxidants!
If you make and of these recipes please leave me a comment or snap a pic and tag me on social media! I love hearing from you!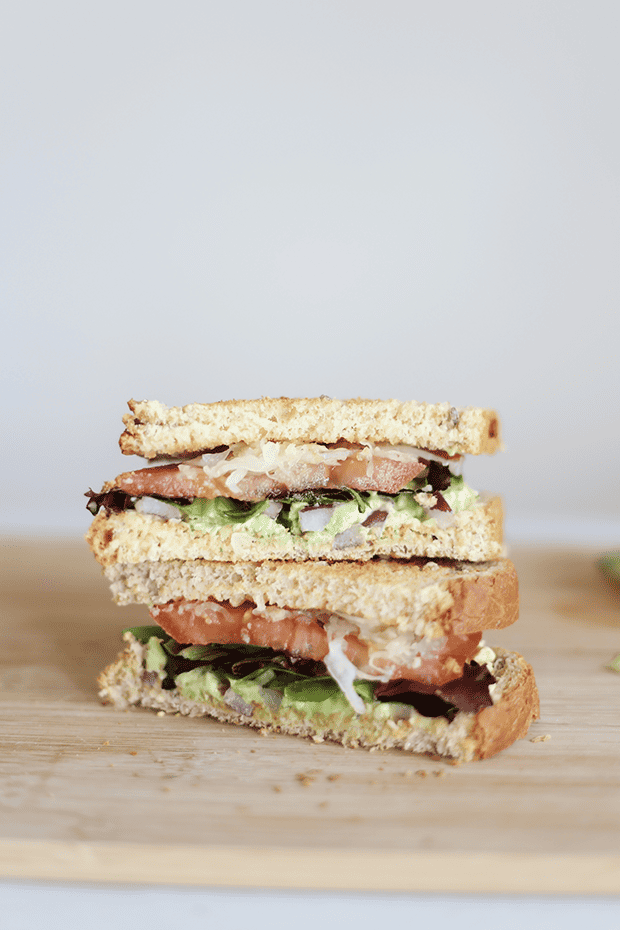 Avocado Kraut Sandwich
toast (whole grain or GF variety) I like mine toasted
¼-1/2 ripe avocado
½ teaspoon hemp hearts
optional: sprinkle of pepper, red pepper flakes if desired, sesame seeds
Red onion sliced
Lettuce
slice of tomato
Sauerkraut (optional but it does add beneficial probiotics)
(be sure to get sauerkraut from the fridge section with no added ingredients such as vinegar, it should just be water and salt added to the vegetable such as cabbage, carrots, beets etc.)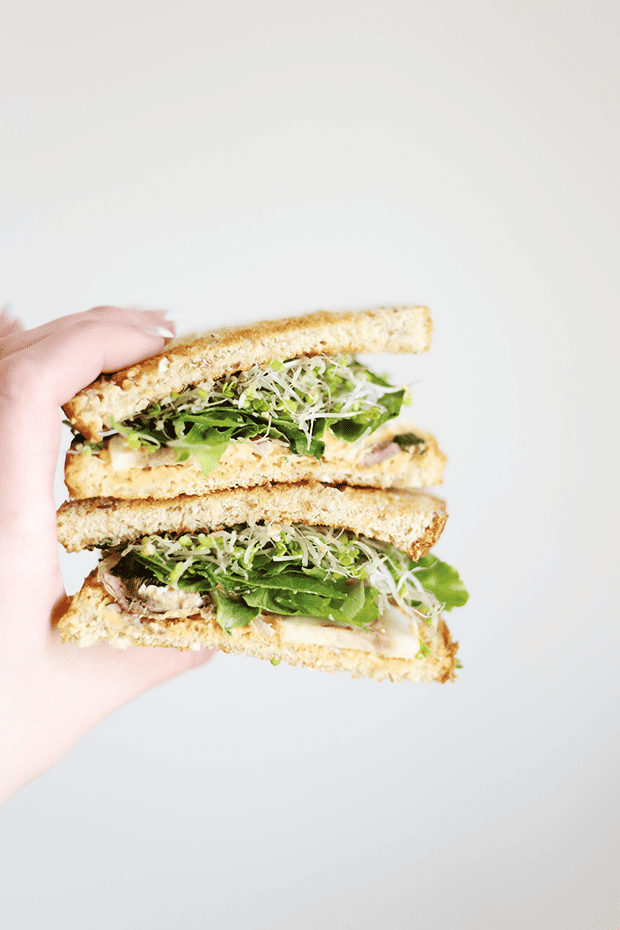 Hummus Sprout Sandwich 
toast (whole grain or GF variety) I like mine toasted
hummus (I used roasted red pepper but use whatever flavor you like best)
mushrooms sliced
red onion sliced
lettuce
sprouts (I used broccoli sprouts but use whatever variety you like best)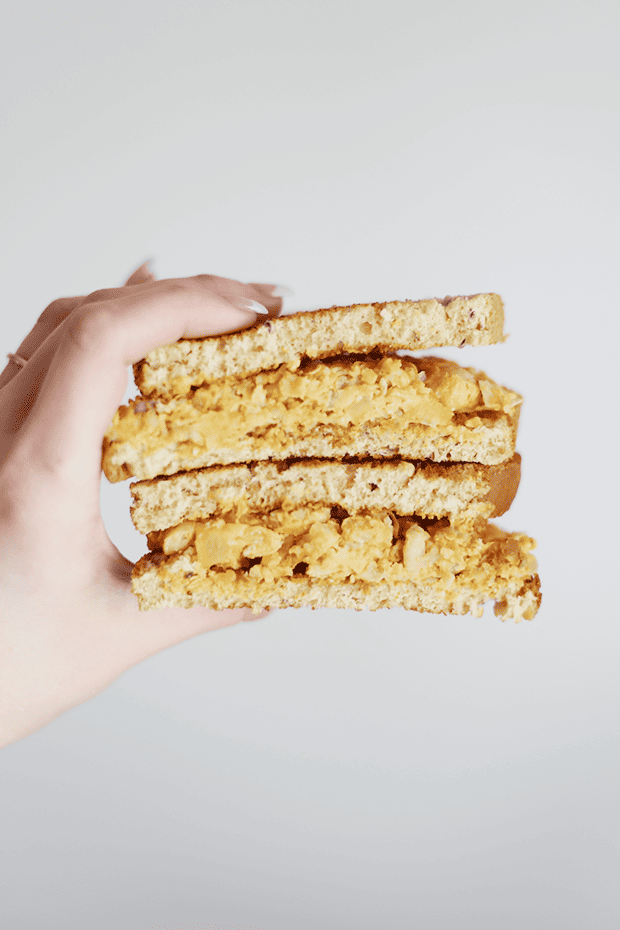 "TUNA" 
1 Can 15-16 oz. of chickpeas or garbanzo beans (drained and rinsed)
⅓ cup chopped purple onion
½ cup celery chopped small
½ cup grated carrots (about 1 large Carrot or 6-9 small snacking carrots)
⅓ cup pickles chopped up
optional: GF bread to serve on or enjoy this recipe plain.
DRESSING:
1 teaspoon spicy brown mustard
1 tablespoon natural tahini
½ teaspoon apple cider vinegar
¼ teaspoon onion powder
2 - 2 ½ tablespoon water to thin is out (you want it to be pretty think so it will mix in and evenly coat everything)