These Easy + Healthy Vegan Breakfast Ideas are SO delicious! chewy date granola bars, raw fruity cereal and chocolate banana nice "ice" cream! 
I am SO excited to share with you three super easy and versatile breakfast options that I know you will love!
The first one is a household favors chewy granola bar for those of you who are in a real hurry and always on the go! and the Second option is for when you wake up and have a little more time or totally just literally craving ice cream for breakfast, its a healthy and nutritions alternative that totally mimics the the real deal! and lastly in the the Fruity cereal bowl...omgeeee if you have never tried a cereal bowl like this you and TOTALLY missing out on life! you - just - need - to - ASAP!!! 😉 it is my new obsession!
ok thats all, check them out now! 😉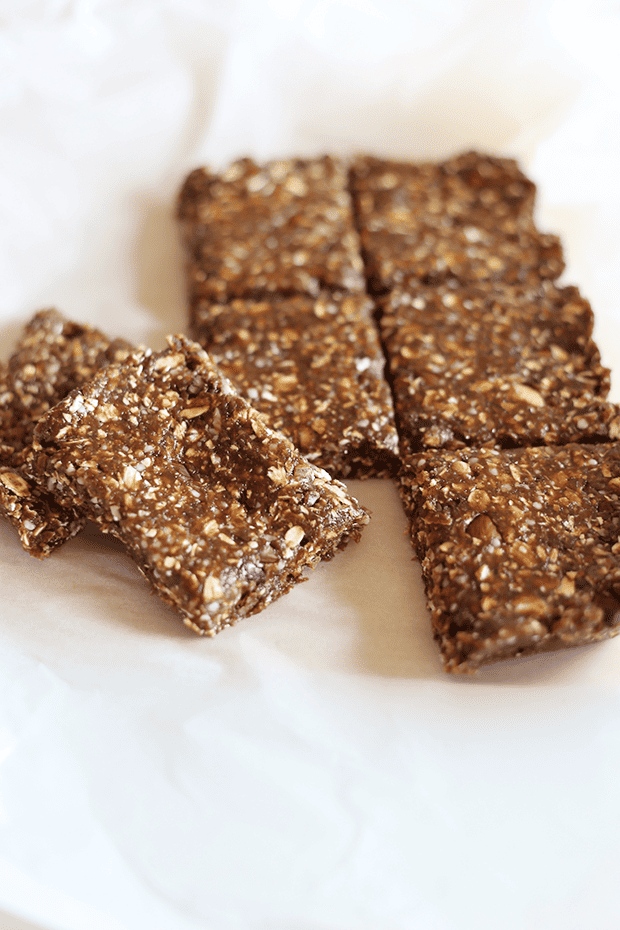 Chewy Granola Bar: check out the full blog post for these bars here!
1 cup packed pitted medjool dates (about 10-14)
3 tablespoon natural runny almond butter
2 tablespoon pure maple syrup
1 cup rolled oats
½ teaspoon cinnamon
1 tablespoon pure cocoa powder (or sub cacao or carob)
2 tablespoon cacao nibs (or vegan chocolate chips)
1 tablespoon hemp hearts
blend the oats and almonds up first and add to a bowl with the other dry ingredients.
blend the dates, almond butter and maple syrup.
mix everything together, place in a lined dish and fridge overnight to set or freezer 1 hour.
store in fridge keep for up to 1 week.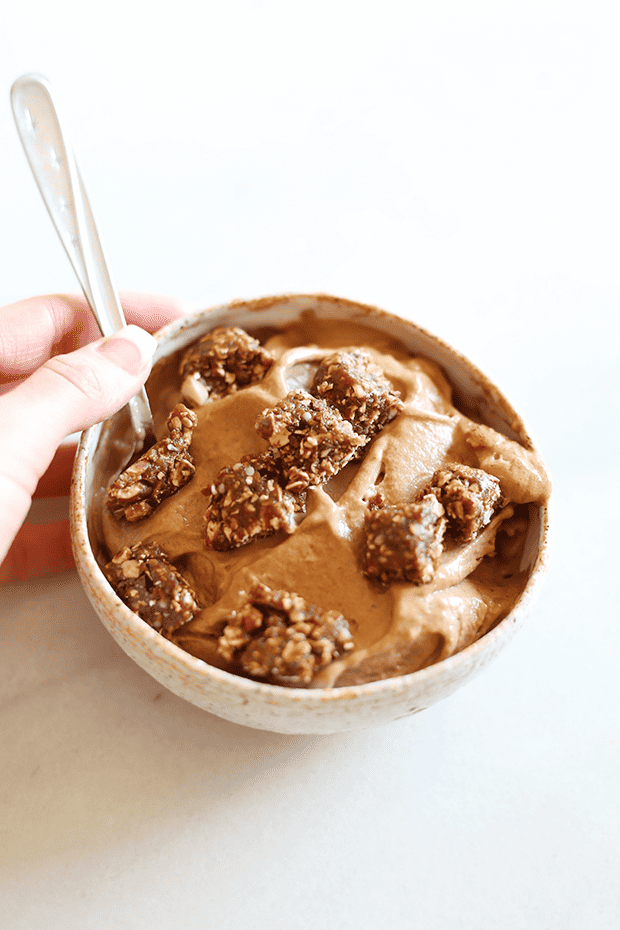 Chocolate Nice Cream: 
2-3 frozen bananas
1 tablespoon cocoa powder (sub cacao or carob)
1 "Chewy Granola Bar"  from recipe above
blend the frozen bananas until forms a creamy consistency, add cocoa powder and blend until chocolate'y, add chewy granola bar chunks on top!
Fruity Cereal Bowl:
1 apple chopped
1 banana sliced
"chewy granola bar" chunks (recipe above)
hemp seeds
cacao nibs
1 cup plant milk (almond, coconut, cashew, soy, rice, hemp, oat)